4 min read
A Celebration for Propositions That Made History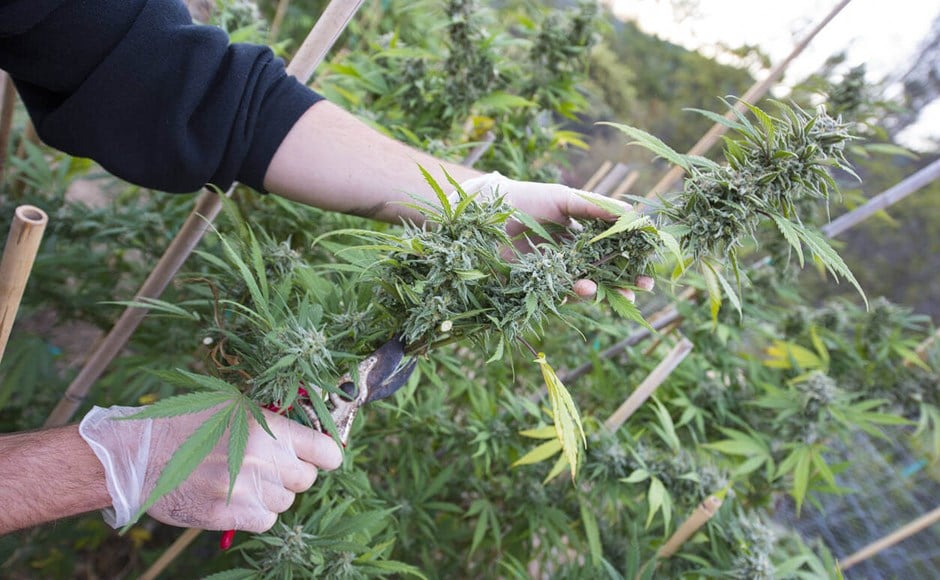 The past several years have been a whirlwind of progress for the legal cannabis movement—medically, recreationally, and globally. To date, 36 states have established comprehensive medical cannabis programs. Globally, more than 42 countries have created a framework for medical cannabis use as well. We constantly hear news of additional states and countries on the cusp of joining these numbers. Just as thousands of industry professionals were coming together in Las Vegas for Cannabis Week, news dropped of the Costa Rican congress approving legalization of cannabis for medical use.
While it's exhilarating to track and share this historical movement towards the end of global prohibition, it's also worth taking pause and reflecting on what got us here. And while it doesn't escape me that many in the space are simply here to work and make money, inversely, many of us are advocates that are a part of the cannabis community, not just the cannabis industry. I'm one of those people, an advocate pushing for an end to a century-long stigma fueled by foul politics and false Hollywood characterizations. The stories of where the modern-day medical cannabis movement began reminds me that we can all do our part in changing the minds of the masses about this miracle plant.
A Shift Towards Decriminalization
Several states had relaxed their laws regarding 'marijuana' after the famed Summer of Love in Northern California. It started with Oregon when they became the first state to decriminalize cannabis in 1973, reducing the penalty for possessing up to an ounce to a $100 fine. Shortly after, several states followed suit, including Alaska, California, Colorado, Maine, and Ohio in 1975. Later, Minnesota, Mississippi, New York, North Carolina, and Nebraska got onboard. NORML played a big role in this movement by lobbying and supporting legislation to steer laws away from the Nixon-fueled criminalization position.
San Francisco's Proposition P
Several attempts to legalize cannabis on a medical level came about in the late seventies/early eighties. We saw New Mexico being the first to do so, with another 30+ jumping onboard by the early eighties. Unfortunately, federal law and politics squashed this movement leaving all abandoned by the mid-eighties. However, one market kept the momentum and saw eventual success by 1991.
San Francisco was still dealing with the HIV and Aids epidemic that swept this community throughout the eighties. Thanks in big part to people like Mary Jane Rathbun (aka Brownie Mary), and fellow cannabis movement legend Dennis Peron, Proposition P was passed with a phenomenal 79% support from the voters. At last, the first medical cannabis program had officially occurred. While many in the industry are aloof to this chapter of cannabis legalization, it's a very relevant tipping point for acceptance as cannabis for its medicinal value. Quick math, you will find that this year marks the 30th anniversary of Proposition P. Something that should be celebrated by those benefiting from cannabis on every level.
Prop 215, California Legalizes Medical Cannabis
The following years after Prop P, we saw several cities around The Bay Area make similar shifts. This included Santa Cruz with Measure A in November of 1992 and the cannabis resolutions of Oakland in 1995. These changes in local municipalities' laws and tolerance towards cannabis eventually fueled a watershed movement for the cannabis community to come by the mid-nineties.
November 5th, 1996, marks the day we saw a passing of the Compassionate Use Act of 1996, aka Proposition 215. Factoring this proposition was set forth to the state at large, the passing was a more conservative 56% of the voting base. This shift in legal status allowed patients to use, possess, and even cultivate cannabis with a legitimate physician's recommendation. In the beginning, ailments that were qualifying conditions included AIDS, arthritis, anorexia, chronic pain, glaucoma, migraines, and alike. In later years of '215', we saw a greater ease in access for the population at large.
It's hard to believe this pivotal day was 25 years ago this month. Being from Northern California, I am honored to have been in The Bay for what was truly a historic day for the cannabis community. While it took a few years for other states to follow suit, California gets credit for living up to its forward-thinking approach towards traditionally challenging and/or taboo topics.
I would like to acknowledge friend and personal hero Keith Stroup for creating NORML way back in 1970. We got to celebrate the exemplary organization's 40th-anniversary last year. He and the organization have been a true force in the cannabis community AND the movement literally for decades now. The next generation of NORML leaders continue to educate and motivate thousands of advocates and activists in this space. They are behind the 25th-anniversary celebration of Prop 215 in San Francisco on the anniversary of its passing. Many legends and industry leaders alike are coming together for what inevitably will be a day and night to remember for years to come.