Higher Quality Pre Roll, Higher
Brand

Quality

The Holy Roller pre rolling machine rolls perfect joints with less than 1% deviation. Featuring industry leading friction reducing components and paired with fine tuning and configurability not seen anywhere else. Allowing your business to roll more high quality joints more accurately.

The small footprint and high preroll output allows smaller LPs to gain the upper hand on joint quality while supplying more to vendors. Larger joint producers will benefit from the elimination of bottlenecks caused by traditional cone filling machines. While expanding there cannabis brand with a higher quality joint.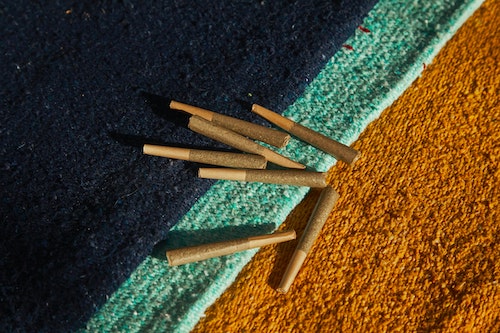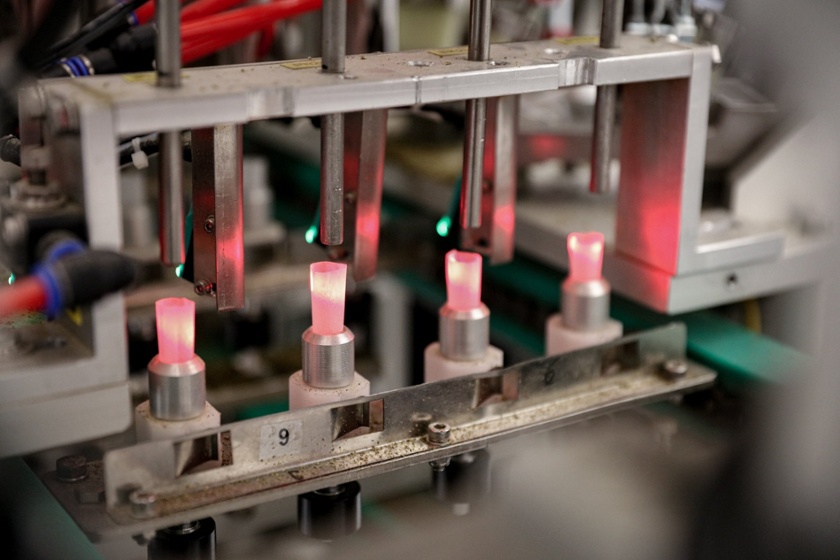 Not

Just Another

Pre Roll

Machine

The Holy Roller pre roll cone filling machine focuses on consistency over high throughput. With dual tamping technology and active weighing sensors, you can be confident in your joints. The higher your confidence in your joints the higher your customers will be in your cannabis business.
King

of

Automatic

Pre Roll Machines

This cone filler machine will allow your cannabis business to gain the advantage in pre roll production. By producing more consistent joints your business will realize lower joint costs and higher quality products. Allowing your cannabis business and LP to maximize profits from your pre rolled joints.
CONFIGURE - A machine that Rolls Joints Better
Configure the Holy Roller pre roll cone filling machine to fit your cannabis business needs. By choosing between 1 ,2, or 4 rolling lanes you can be confident that there is cone filling machine setup that fits yours needs.
TUNE - Adjust your Cone Filler machine
The built in full color HMI allows a single operator to fine tune the joint features, that matter the most to your business. Dial in your perfect joint weight from 0.3 grams to 1.0 grams and everything in between.
This joint roller machine allows your cannabis business to create a wider variety of joint selections for your customer. Furthering the value gained from this cone filler, and ensuring your joint brand is future proofed and more profitable.
Joint Rolling Machine For The Cannabis Business Of The
Future
The Holy Roller is machine that rolls joints more consistently. By rolling a joint with an enhanced smoking experience and a hand rolled finish, your customers will respect and competitors will envy.
0.3 - 1.0g
Dial in the settings of this high quality rolling machine and chose your ideal pre-roll density. Don't limit your business to pre determined joint weights set by other cone filling machines. The Holy Roller lets you finely tune each joints weight as its rolled.
Active Weighing
The Holy Roller weighs each pre-roll 100s of times ensuring accuracy. Using advanced weighing technology you can be certain each joint coming out is consistent. Ensuring this roller machine will provide your business with the cannabis industries highest quality joints.
3mm
Engineered for the most smokeable particle size, 3mm. Don't settle for a cone filling machine that provides inconsistent pre rolled cones. The Holy Roller leverages ground cannabis flower that will consistently fill pre rolled cones.
Your Business Needs
Flexiablity
Don't spend your business resources on joint pre roll filling machines that provide inadequate flexibility. Your cannabis business needs a rolling machine that adjusts to make your product standout in quality and appearance. With the Holy Roller joint rolling machine you can dial in aspects of your joints to provide your ideal product.
| | | | |
| --- | --- | --- | --- |
| Weight | Twist Rate | Trim | Density |

MORE SMOKEABLE
Pre rolls rolled with 3mm particles burn evenly and give consumers smoother, more flavorful drags. The Holy Roller pre roll machine is engineered for the perfect drag to increase the satisfaction of your clients.

More Accurate
The Holy Roller's Active Weighing technology weighs pre rolls in real-time as they fill. Combined with the cannabis separation technology, the Holy Roller reduces downtime spent on clogs and other consistency issues.

More Revenue
The speed and accuracy of the Holy Roller is unmatched meaning you see a return on your investment faster. Don't sacrifice your brands image conforming to other pre roll machines, with the Holy Roller you maintain the quality your customers have come to expect.
Ready To Elevate Your Cannabis Business?
Once you decide your business is ready to start producing more consistent pre rolls faster - drop us a line.
Get In Touch
Reach out and get in contact with a cone rolling machine expert and we be with you though the entire process.
Watch it In ACtion
After you reach out about the Holy Roller joint rolling machine its time to see the results for your self. We will fly you out or come out to see it live at a partner facility which ever is most convenient.
Choose The Model For Your Business
Selecting the Holy roller pre roll filling machine model for your business can be difficult. We will help you and your cannabis business decide which model best suites your needs.
Delivery and Training
Once you place your order and the joint roller machine arrives at your facility we will walk you though the training. Staying by your side to ensure your business is ready to start producing the highest quality joints and pre rolls.