Introducing the revolutionary Precision Sorter, a game-changer in the world cannabis sorting. This state-of-the-art bud sorter is not only simple to use, but it also treats your precious harvest with care. Designed with a singular purpose, our Precision Sorter is here to streamline your operations, saving you countless labor hours while enhancing efficiency. And the best part? Your delicate flower remains unaltered throughout the process. Experience the future of band sorting with our superior Precision Sorter today.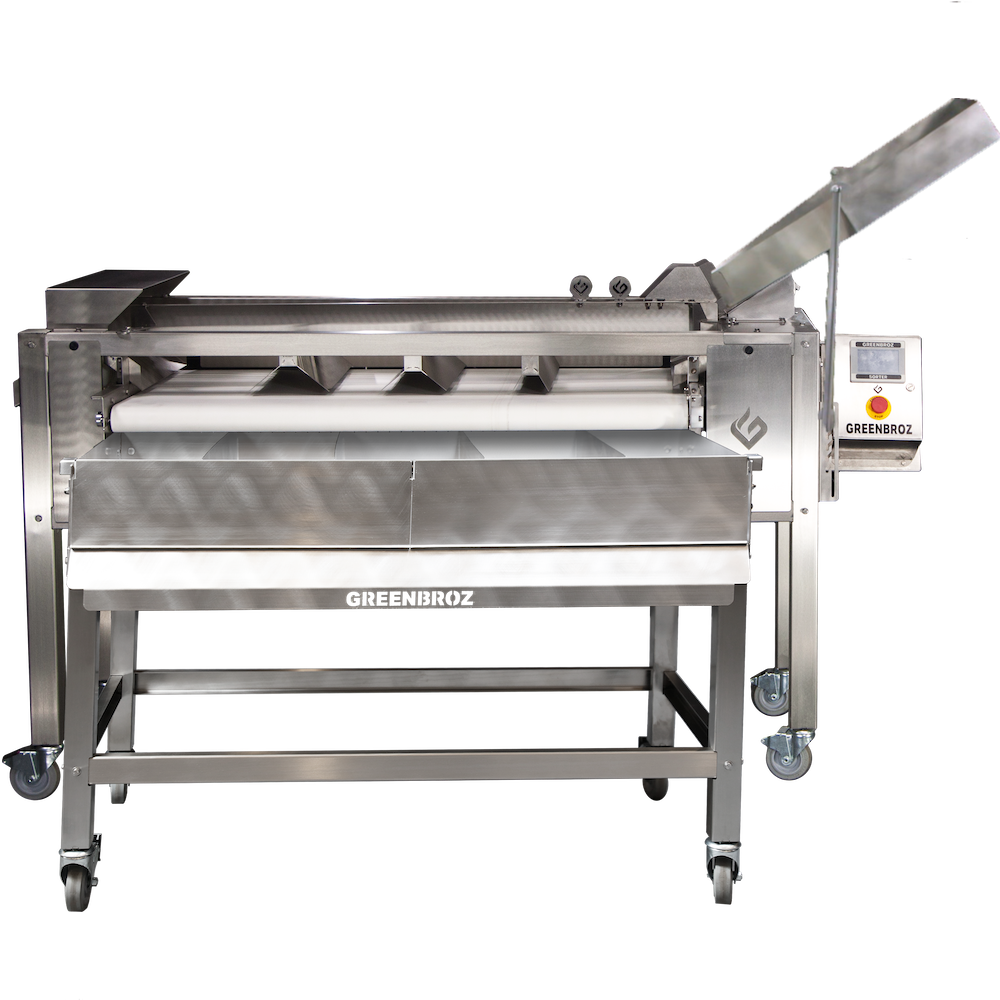 0
Can clean under 10 minutes
0
Thousands of satisfied growers
Easy to Clean
All stainless steel construction, IP65 wash-down motor enable this cannabis sorter to be broken down for cleaning faster than any other cannabis sorter in its class.
KEEP YOUR EYE ON THE BUD
The cannabis sorter does not hide your product behind metal shrouds. This allows you to have full control over your flower sorting.
Custom
The Precision Sorter was the first in the cannabis industry. However, Its adjustability when comes to fine tuning the desired flower sizes has yet to be imitated.

Process 90 lbs an hour
Organize your cannabis into different sizes at lighting speed.

Customize sorting size
Adjustable sorting bands allow you to tailor each batch to your specifications.

HMI digital user interface
Intuitive touchscreen puts you in total control of your sorting speed.

Questions?
Feel free to give us a call or simply reach out through our contact form. Our dedicated team will promptly get in touch with you.
Sort up to 1.5 Pound Per Minute
Sorting Sizes: Adjustable to User Preference
Adjustable Conveyor Speed
Adjustable Band Speed
Adjustable Height Loading Hopper
Three-Year Manufacturer's Warranty
Made in the USA
*All GreenBroz machines can be made compatible with international power requirements.
Dimensions: 109"L x 31.25"W x 47"H
Construction: Lab/Surgical-Grade 316 Stainless Steel & Polyurethane
Weight: 300 Lbs.
Sealed Motor is Washdown Ready
HMI Digital User Interface (Removable for Machine Cleaning)
Power: 110VAC, 60Hz 6A 660W (US)
Power: 220VAC, 50Hz 3A 660W (International)
Emergency Stop Button
Gentle on Flower
The Precision Sorter was designed from the ground up around cannabis. Its minimal drop points and no-vibration operation ensures valuable trichomes remain intact.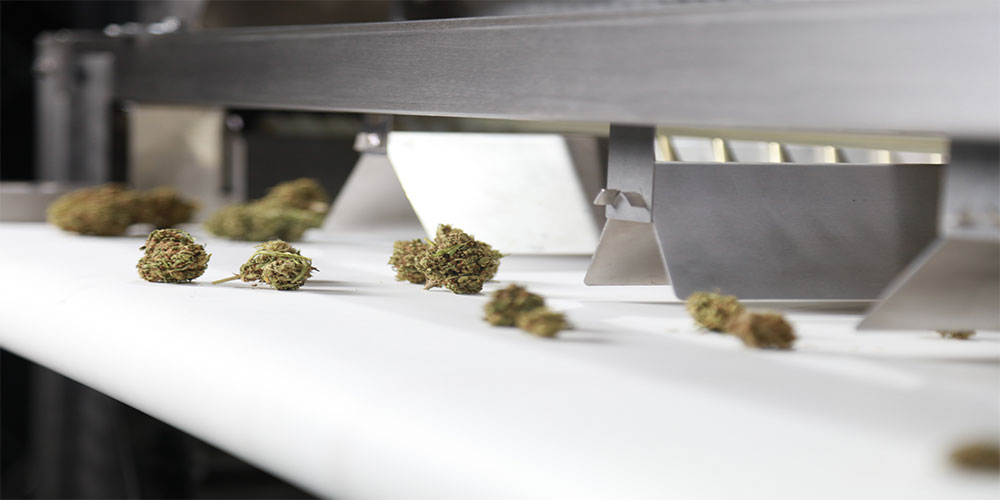 Limit Harmful Touch-points
Faster sorting times allow your cannabis to spend less time in the processing phase of your cultivation. Less time being handled by your staff ensures your product remains as close to fresh off the stem as possible.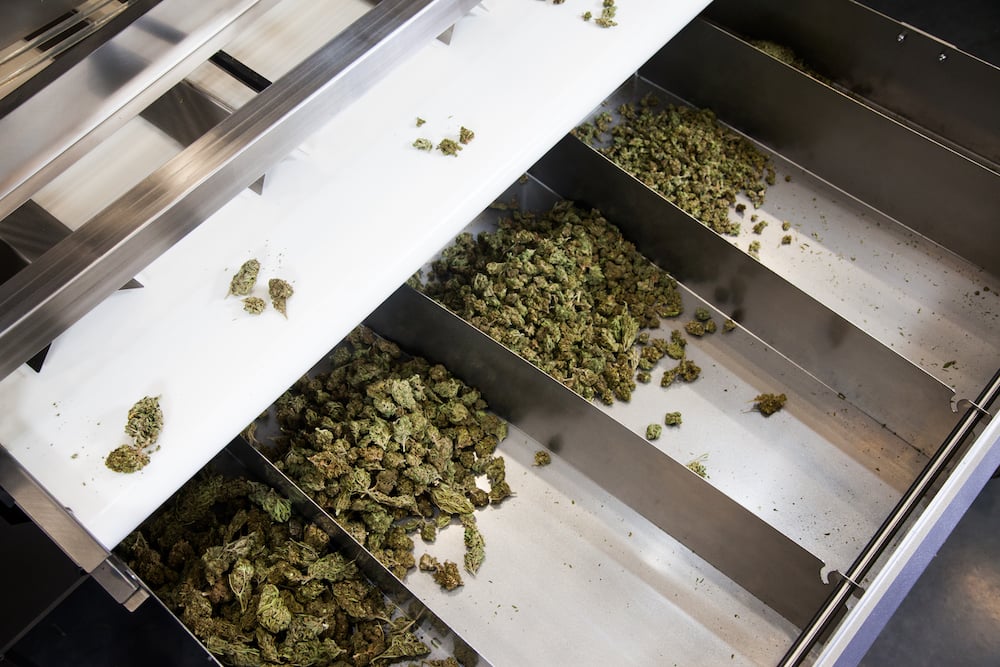 Small Footprint. Big Results.
Our Precision Sorter takes up less space than any other commercial cannabis sorter without sacrificing throughput. Plus, it's on wheels, so you can reconfigure your sorting room on the fly.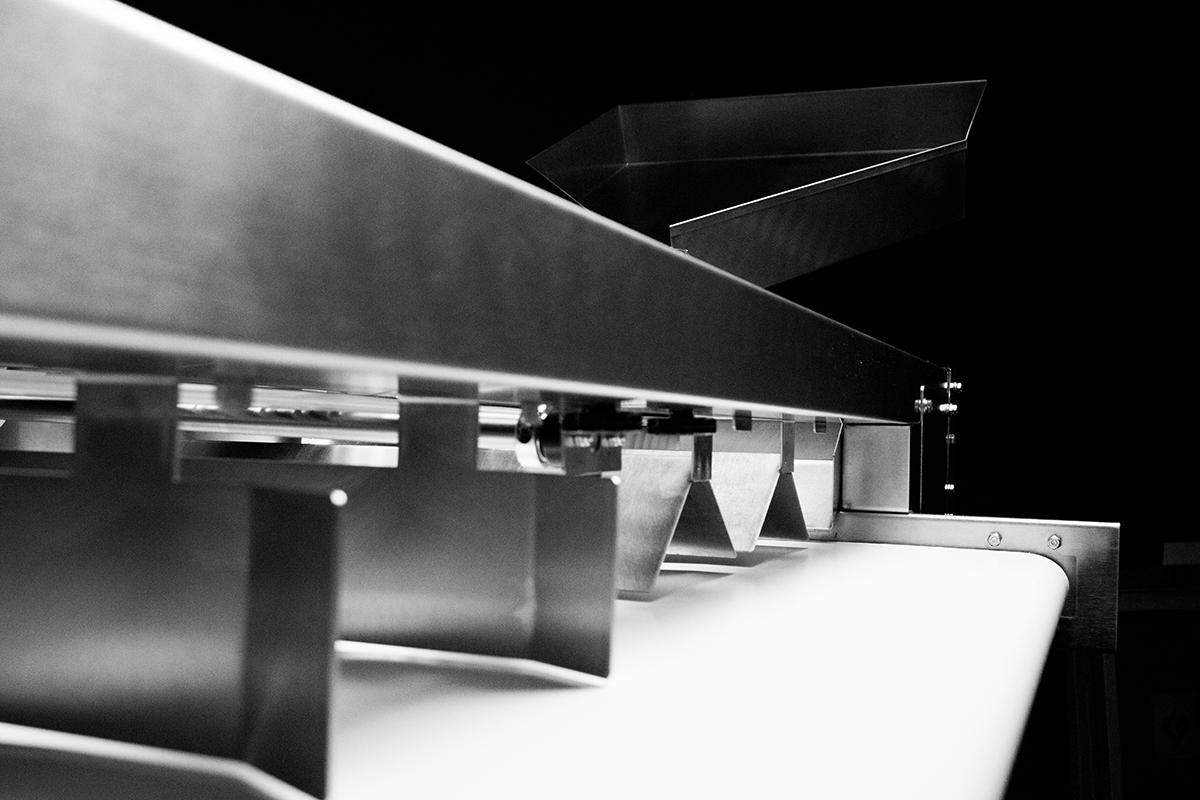 More Product SKUs
Sorting your flower opens up a world of new product opportunities: Use large and mid-size buds in your bags. Turn your smalls and larf into pre-rolls or process them into extracts.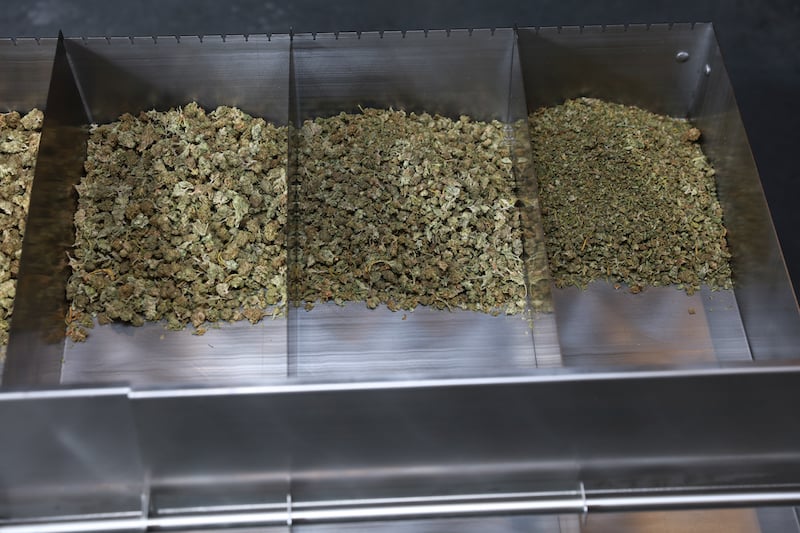 Want more speed?

The Rise-N-Sort can process up to 360 pounds of dried cannabis per hour.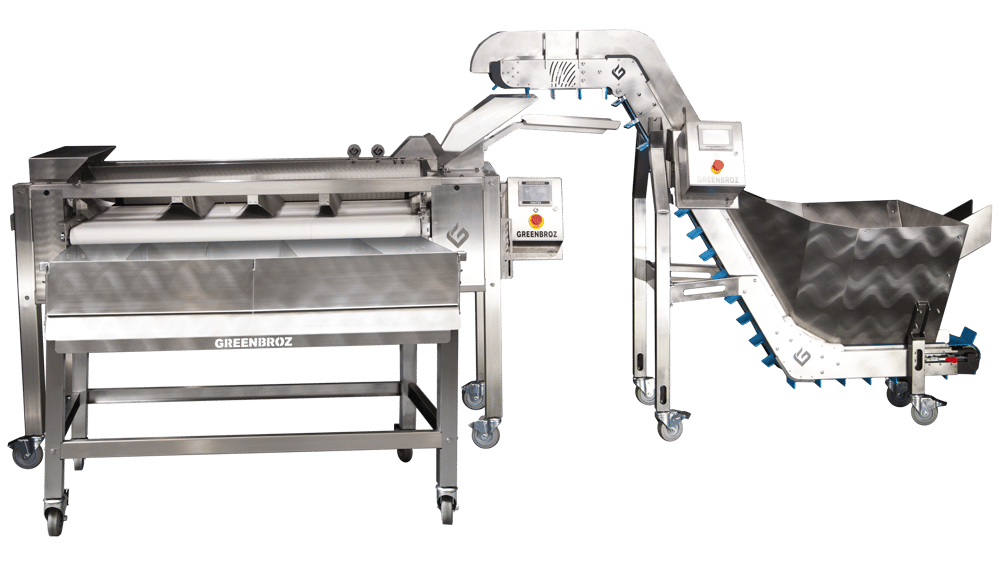 EXCLUSIVE KNOWLEDGE DIRECTLY FROM THE FOREFRONT of the CANNABIS SECTOR
With our expertise in post-harvest hemp and cannabis equipment, we take pride in being a global leader. Our exceptional team is dedicated to providing valuable education on a wide range of topics, from field harvest techniques to efficient extraction methods. Explore our blog or delve into our insightful podcasts today.