The M Lite
Stay ahead of the curve
The M Lite dry Trimmer is built for craft cultivators that prioritize quality and efficiency. Capable of dry trimming up to 9 pounds of dry flower an hour without sacrificing your product's character, shape, or potency, the M Lite Dry Trimmer strikes the perfect balance between size, throughput, and price.

0
Can clean under 10 minutes
0
Transportable and tabletop ready at 67Lbs
EASY TO CLEAN
All stainless steel construction, IP65 wash-down motor enable the M Lite Dry Trimmer to be broken down for cleaning faster than any other bud trimmer in its class.
EYE ON THE BUD
The M Lite Dry Trimmers top-loading configuration gives you complete control over the finish of your flower. Unlike tunnel trimmers, you never lose sight of your buds during the trimming process, so you can see when your product has reached your preferred level of trim.
Portable
The M Lite Trimmer, weighing in at a mere 67 pounds, offers unparalleled portability. With its lightweight design, you can effortlessly transport the M Lite Dry Trimmer wherever your heart desires. Whether you prefer trimming in your backyard oasis or taking it on the go to trim on the road, the M Lite Trimmer provides the ultimate convenience.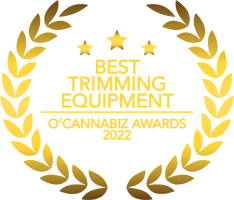 Our harvesting solutions offer flexibility and reliability you cant find anywhere else.
| | | |
| --- | --- | --- |
| Gentle | Clean | Reliable |
| All of our equipment has been designed to keep your product intact, preserving bag appeal, quality and increasing profits. | With regulations in mind, we have made our equipment as clean as possible with FDA food safe materials and the ability to be cleaned in minutes. | We made our harvesting solutions gentle on your product, so you can be hard on ours. We stand behind that with a 3 year top to bottom warranty. |
The Academy
Videos & Resources
Check out the GreenBroz Academy where you can find videos and other resources on trimmers, grinders, sorters, and extractors.

Patented Rolling Blades
The M Lite Trimmer is equipped with GreenBroz' patented blade technology. Which Gently dry trims flowers and removes sugar leaves from buds without damaging trichomes or over-trimming your flower.

Surgical Stainless Steel
The M Lite Trimmers construction prevents microbial growth, minimizes cleaning time, and ensures the machine meets GMP standard regulations.

Variable Speed Control

The M Lite Trimmer has customizable controls. Which lets you dial in your trim speed to accommodate any strain type or end-product specifications.
Trim Rate: Up to 9 Pounds Per Hour*
Construction: Surgical Stainless Steel, Food-Grade Stainless Steel, HDPE
Dimensions: Approx. 19in x 18 in x 23in
Variable Speed Control
Removable Trim Tray
Whisper Quiet Motor


* Per-hour trim will vary based on strain, product preparation, and desired level of trim. You can expect to see your hourly rate increase as your operation learns how to best implement the M Lite in your post-harvest process.
Forward / Reverse Direction Control
Adjustable Timer
Weight: 67 Lbs (including stand)
Emergency Stop Button


Power: 110VAC, 60Hz
*All GreenBroz machines can be made compatible with international power requirements.
Questions?
Feel free to give us a call or simply reach out through our contact form. Our dedicated team will promptly get in touch with you.
Want to Go Big?

The Model M Dry Trimmer can manicure up to 16 pounds of dried biomass an hour.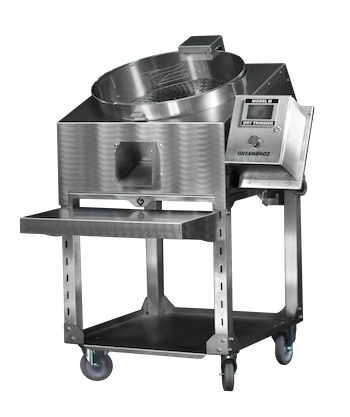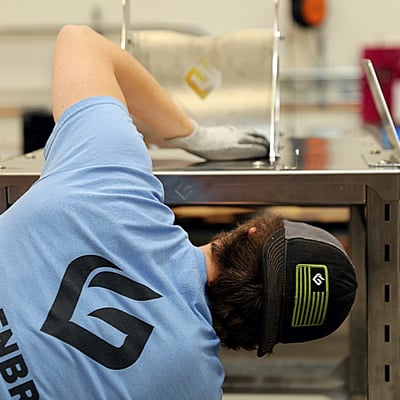 INDUSTRY LEADING 3 YEAR WARRANTY
We stand behind every machine we produce with our 3-year top-to-bottom manufacturer's warranty.
Engineered for cultivators with American labor and American materials. Never outsourced.