Small Scale
---
Keep the control in your hands
While your operation might not require large commercial machinery yet, there is always an opportunity to streamline your harvest process. Our small-scale solutions keep control in your hands, yielding a more consistent and efficient final product that reflects your hard work and dedication.

215 Dry Trimmer
Gentle. Quick. Quiet.
The GreenBroz 215 Dry Trimmer is designed to closely mimic the act of hand trimming your harvest while increasing the consistency and efficiency of your harvest process.
While the 215 Dry Trimmer is primarily designed to be gentle and quiet, the 4+ pounds per hour capacity allows you to trim your flower as quickly as anyone in the game.
Our patented blade design allows for the gentle rolling of the flower maintaining the natural curves and preserving the cannabinoid profile.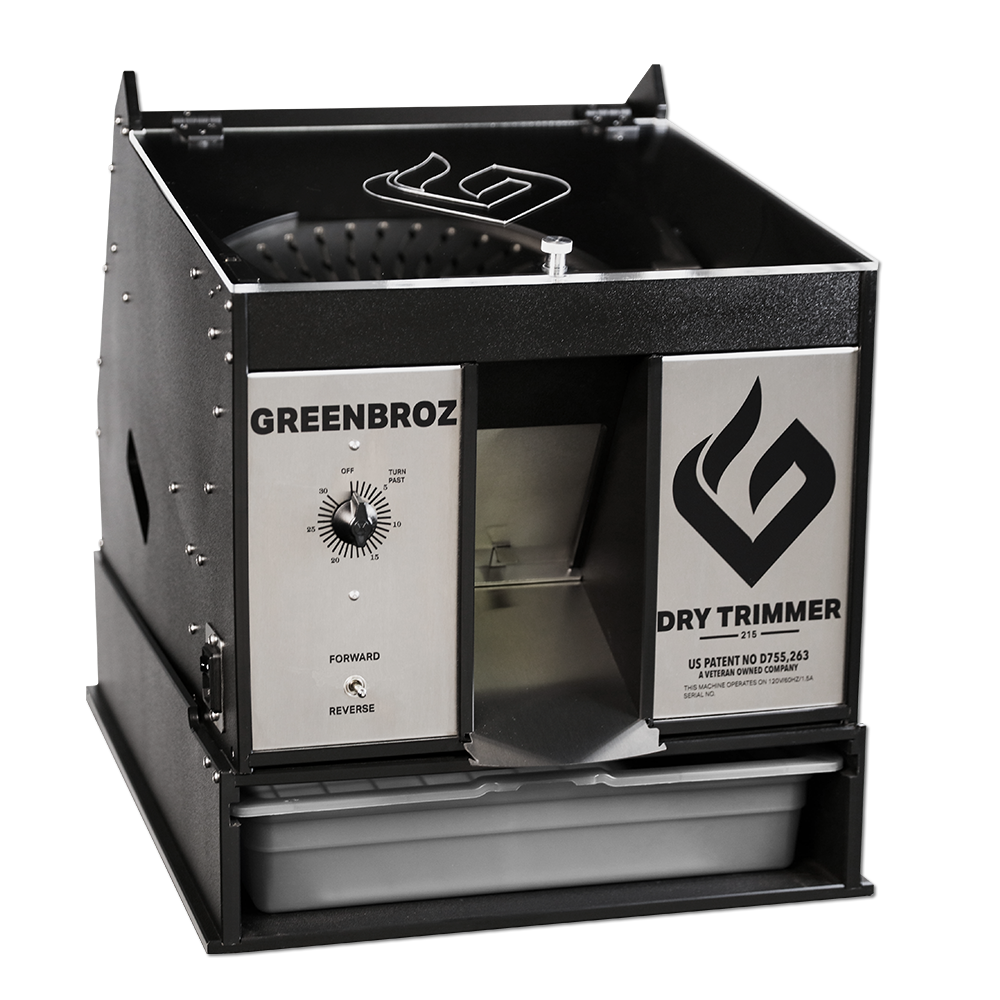 ALCHEMIST 215
TRICHOME EXTRACTOR
Turn Your Trim Into Gold
The GreenBroz Alchemist 215 is a dry-sift, solvent-free trichome extractor designed to ensure you are getting the absolute most out of your harvest.

Our GreenBroz Dry Trimmers are so gentle on your flower that the trim is perfectly preserved and ready to be thrown straight into the Alchemist for simple extraction.

The Alchemist 215 Trichome Extractor can be operated as a stand-alone unit or with the addition of pulverized dry ice, using '180 Micron' screens to provide the highest yield and most quality product possible.

Turn your perfectly preserved trim from our GreenBroz Dry Trimmers into further profit in an instant with the Alchemist 215!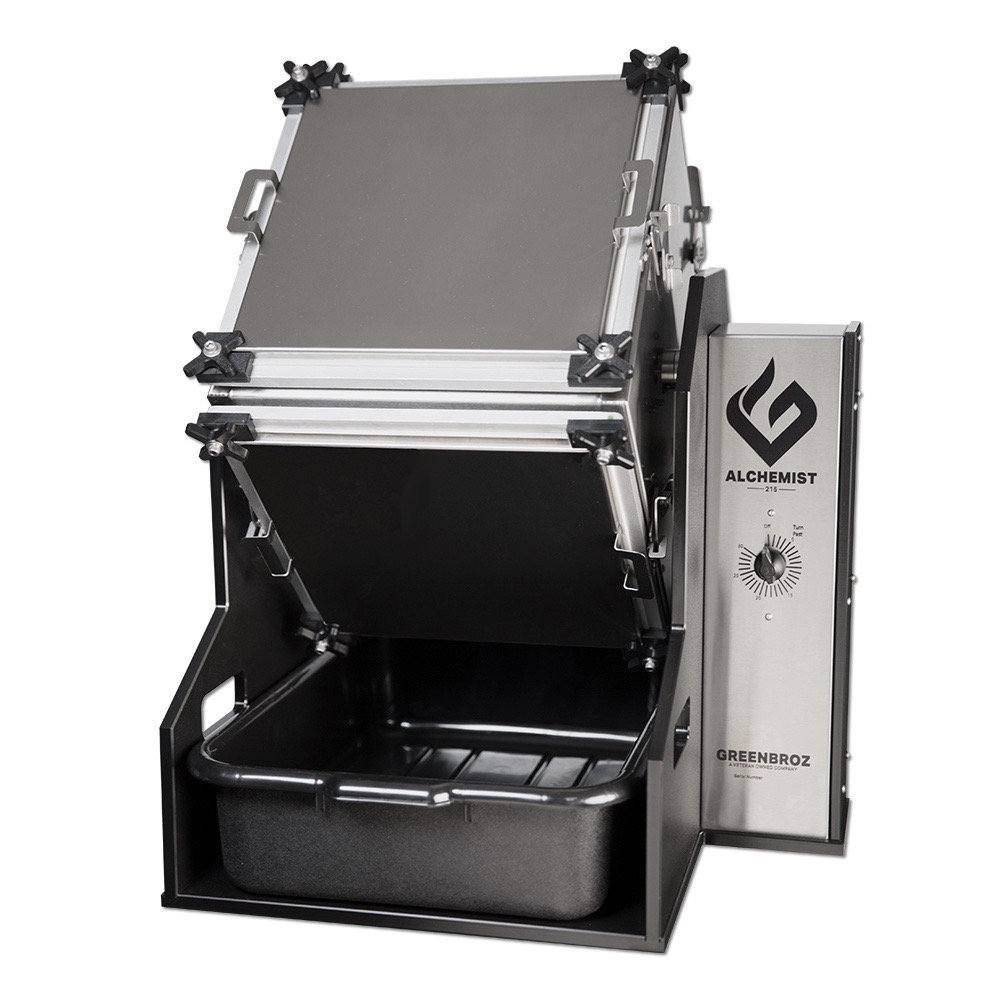 Precision Capper
Automated Capping System
The GreenBroz Precision Capper is the perfect solution for small to large-size batches and will increase production 300%+ while reducing the risk of leaking, spills, or other safety hazards that accompany the inconsistency associated with hand labor.

Designed to work on tincture bottles, vape carts, doob tubes, or nearly anything else that's press-fit or threaded, the GreenBroz Precision Capper can be outfitted to work with most mouthpieces or toppers on the market. Custom parts available.
While this machine can cap 2400+ units per hour, there is no minimum batch size, making it the perfect solution for any operation that requires flexibility in its automation.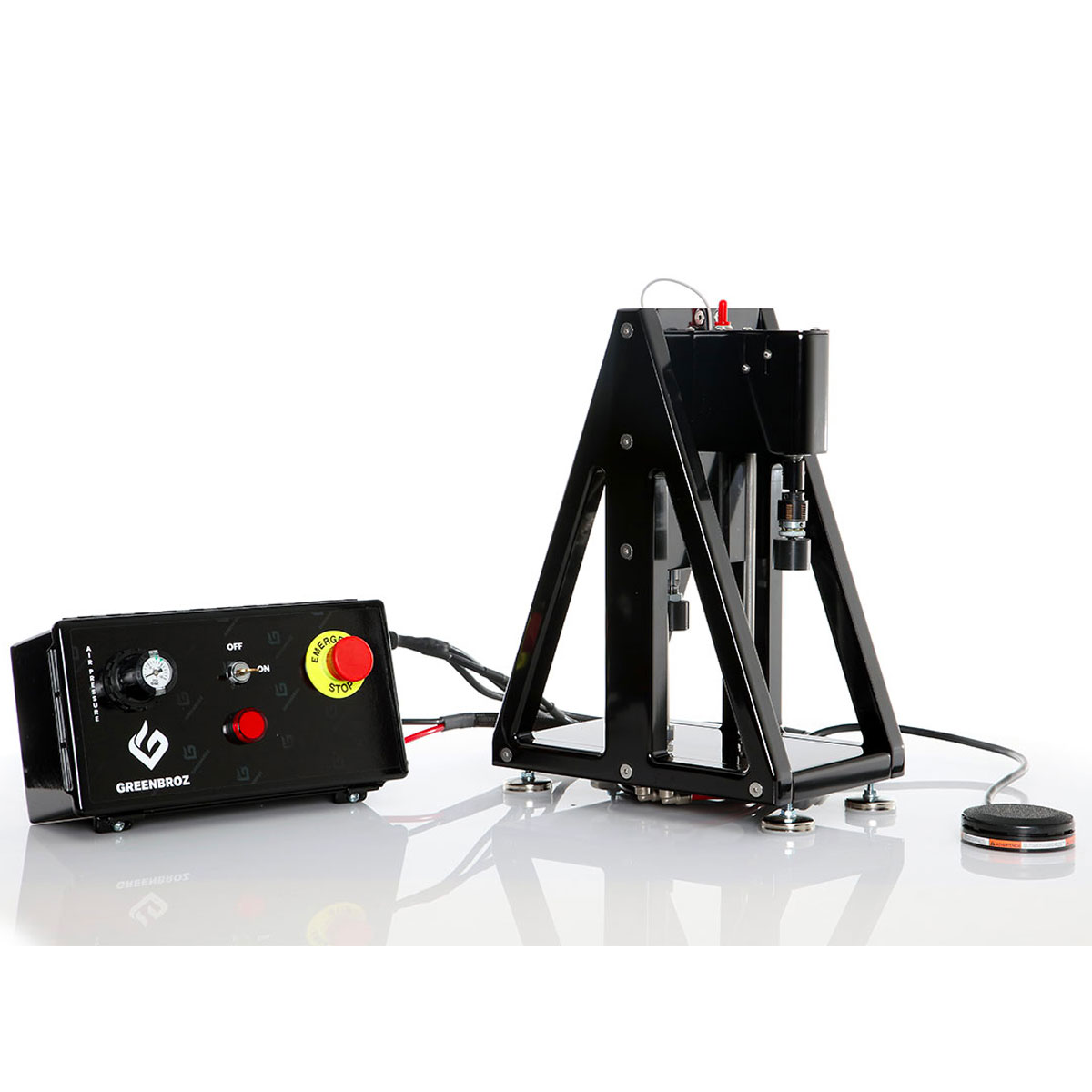 Pikes PEAK ROSIN PRESS
Industry Leading Rosin Technology
The Pikes Peak Rosin Press, by Pure Pressure, boasts 5 tons of pressure and was engineered to provide years and years of reliability while giving you the highest quality press on the market.

Pre-set recipes, dual pressure control, and Pressware™ technology are just some of the amazing features of this industry-leading machine. Additionally, each and every rosin press is proudly made by hand in Denver, Colorado with top-quality components.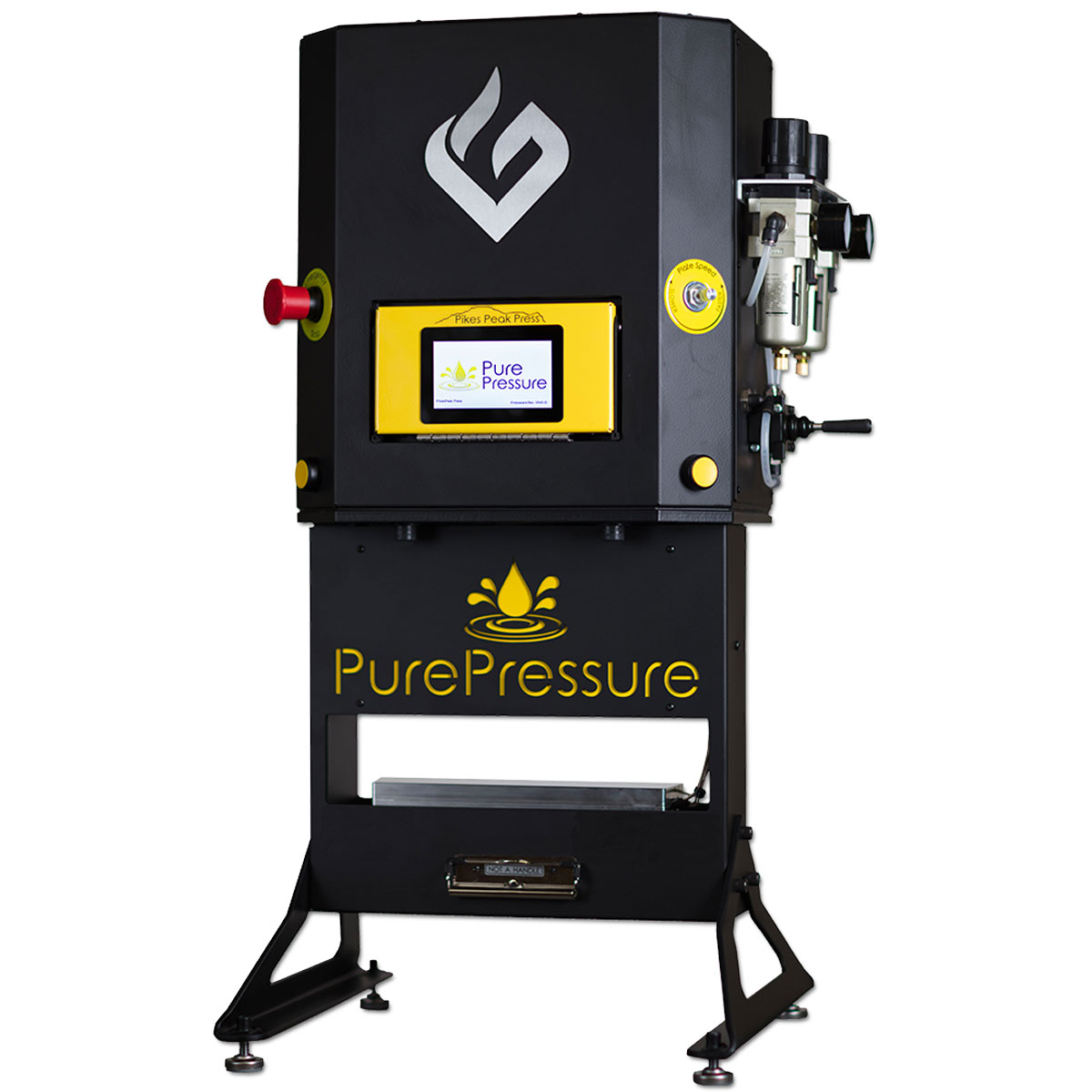 See What Our Customers Are Saying

At Sira Naturals, Inc., we love the GreenBroz company! Everything is made in the USA. We have been customers for the last 4 years and have an excellent relationship. They are always responsive and go above and beyond to make sure we have the support we need.
Lisa Jordan
Processing Manager | Sira Naturals, Inc.

The GreenBroz Precision Sorter is one of the most important machines in our arsenal. It is the first step in all of our packaged cannabis production and an integral tool for the purchasing of raw goods. It saves us countless hours every day.
Jake Hendrickson
Co-Founder/Managing Partner - lbs. Distribution

In the 40 years I've been in the industry, I've seen a lot of change. But the one thing that doesn't change is the need for quality partners to work with. People who care about your success as much as you do. GreenBroz is one of those companies. Made in the USA, Veteran-owned, they create a quality product that helps us as cultivators create a finished product that works in the market of today.
Kevin Jodrey
Cannabis Expert