The Harvest BuckeT Bud Trimmer
The Best Bud Trimmer For The Home Grow
---
A trimming machine purpose built for the most strenuous small batch harvests.
| | | |
| --- | --- | --- |
| 4+ | | |
| Up to 4+ lbs per hour | Simple to use | Easy clean design |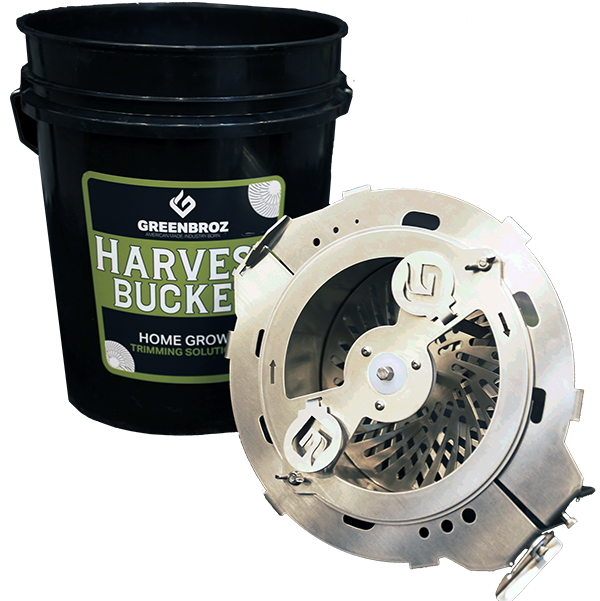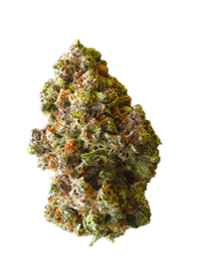 Tired Of Bud Bowl Trimmers?
The Harvest Bucket bud trimmer machines features a drive shaft that attaches to any off the shelf power drill. Freeing yourself from hand trimming hemp and cannabis buds. Ditch the hand crank and elevate your small batch weed trimming abilities with a high quality bud trimming machine.
Unlike the plastics found in most standard bud bowls, our cannabis trimmer features food safe materials. Its American made and full stainless steel build allows it to out perform bud bowls season after season.
Turn this into an automatic bud trimmer by attaching a power drill. Freeing you from trim jail while maintaining a high quality precision trim finish.
How Does This Weed Trimmer Work?
Attach the hemp and cannabis trimming assembly onto any standard 5 gallon bucket. Then fill the trimmer with cannabis or hemp flower.
Next attach a power drill to the crank shaft and begin trimming.
The sugar leaf's and trimmings fall into the five gallon bucket. Maintaining your flowers potency and leaving you with the ideal hand trimmed finish.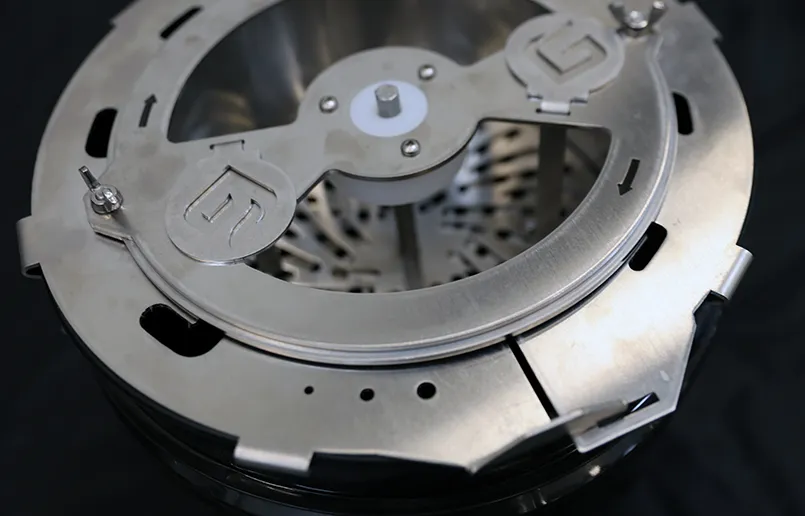 EASY TO CLEAN
The Harvest Bucket bud trimmers all food safe stainless steel design allows for quick and simple cleanings. Growers can easily clean the bud trimmer with organic hemp solutions or even with a power washer. With the Harvest Bucket, growers can ditch the plastics and cheap metals found on traditional bowl trimmers that can leach into your flower.
Save Trichomes
The Harvest Bucket cannabis bud trimmers top-loading configuration gives you complete control over the finish of your flower. Unlike tumble and barrel trimmers, you never lose sight of your hemp or cannabis flower during the trimming process.
Cannabis Bucker
The Harvest Bucket bud trimming machine comes with a cannabis bucking feature built into the design. Allowing home growers to get the most out of this piece harvesting equipment.
INDUSTRY LEADING 3 YEAR WARRANTY
We stand behind every machine we produce with our 3-year top-to-bottom manufacturer's warranty. The product streamlined our trimming process! It was very user friendly and practical. Amazed at how even the smaller lower buds were perfectly shaped. It was worth the wait for a product that was designed uniquely to tailor to our needs. Would recommend for those interested in trimming quality and aesthetically pleasing buds.
Tariq & Anthony
Local Buddz NY
I usually hire two people a day to help me trim .This year I got a Harvest Bucket and I was able to do it all by myself and much faster than three people! 👏🙌👏🙌🙏🏼🙏🏼🙏🏼🙏🏼🙏🏼thank you @greenbroz_inc for making a totally awesome product!
Denny V.
DeVargas Specialty Glass Tools
I have 2 of them. Both versions. They have been game changers. I like it better than the trimbag because the product doesn't have to be as dry as required for the trimbag.
Brad H.

Trichome Safe Blades
Patented trichome safe trimming blades gently trim your bud and sugar leaves without damaging your flower.

Weed Bucker
The Harvest Bucket includes a bucking feature, giving you more control over your weed harvest. This two-in-one harvesting feature lets small home growers max out their margins.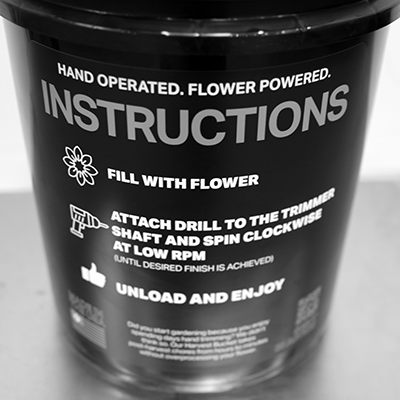 Intuitive and Convenient
Attach a five gallon bucket and power tool and you can get right into bud trimming. The bucket catches all of your left over plant trim letting you turn it into CBD oils, hemp products, or edibles.
A Small Batch TRimming MAchine For All
Built for craft home growers who prioritize quality trim and a high quality finish. like our other cannabis trimmers family, this bud trimming machine closely mimics the act of hand trimming.
Trim your hemp and cannabis flower without damaging your buds cannabinoids or terpenes. Increasing the consistency of your post harvest marijuana trimming process. This bud trimmer is purpose built for the most demanding small batch and a perfect introduction into machine trimmers.
Traditional bud bowls can damage your products potency with harmful materials that leach into your flower. Our bud trimmer features the highest quality locally sourced stainless steel skipping harmful plastics and metals. The highest standard of quality and reliability makes our bud trimmer the perfect fit for the toughest home harvests.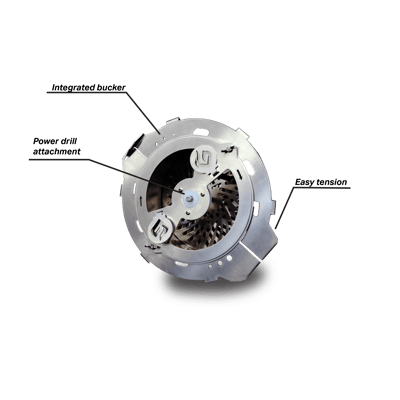 | | |
| --- | --- |
| Dry Bud Trimmer | Surgical Stainless Steel |
| Up to 4 Pounds Per Hour | Dimensions: 14"H x 12"W x 12"L |
| Integrated Bucker | |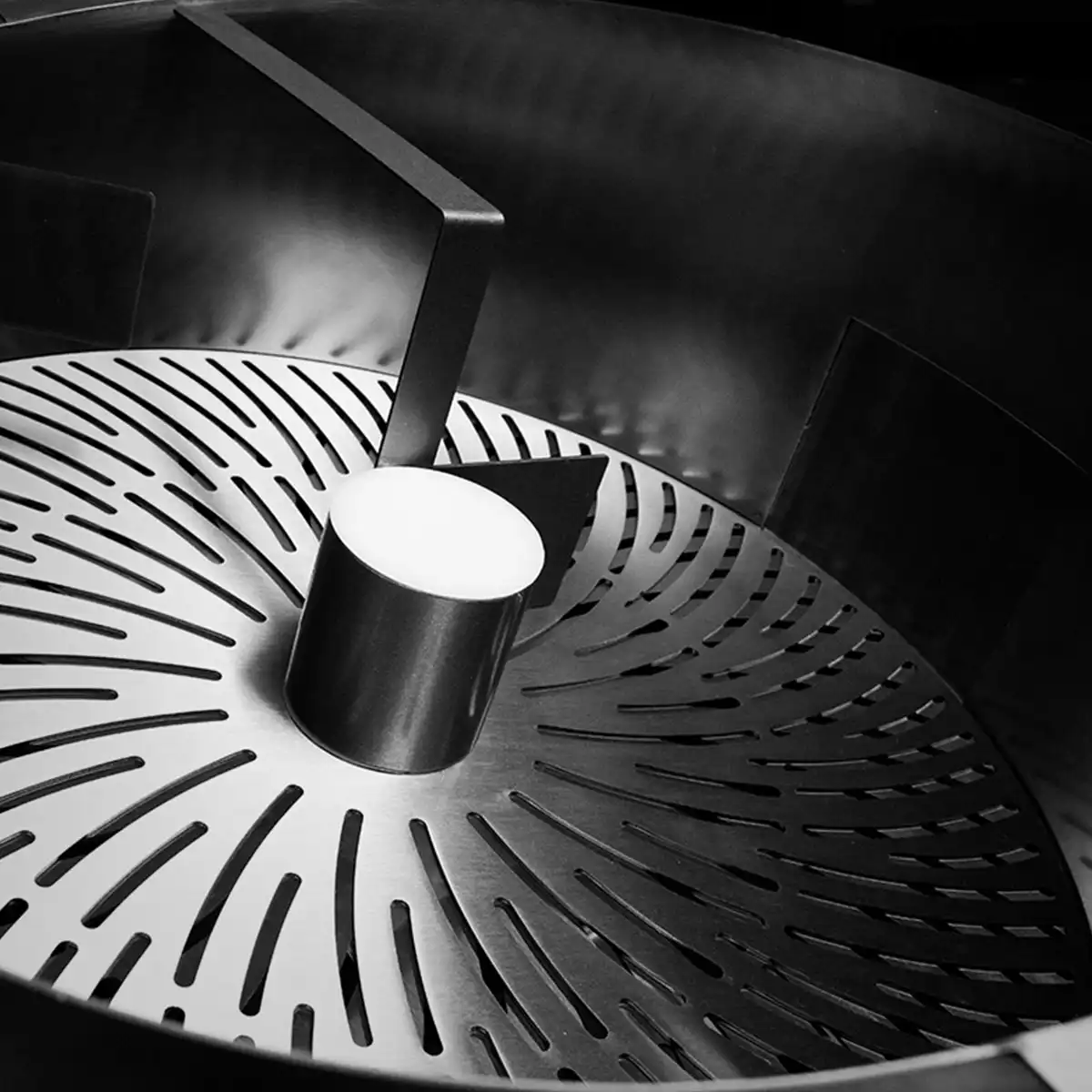 Bud Trimmer vs Cannabis Trimmers
A bud trimmer or bud bowl usually refers to small home grower focused weed trimmer. Where as a cannabis trimmer usually refers to a large batch trimmer geared towards commercial grows. Bud bowls are the name given to bud trimmers since they traditionally feature a bowl shaped design.
Our Harvest Bucket breaks the bud trimmer stigma and ditches the bowl design that usually features harmful plastics.
What makes our bud trimming machine stick out is the unique industry leading design. It simply attaches to any five gallon bucket and utilizes a power drill to spin the trimming blades. This unique design is revolutionizing the cannabis industry and provides relief in the sea of bud bowls.
A Home Grown Dry Trimmer
This small batch bud trimming machine is a dry trimmer meaning the flower must have a low moisture content. Dry trimming machines work with the product since they don't have to fight against higher levels of moisture and friction.
Wet and dry trimming is a debate that's old as trimming itself and pre dates machine trimmers all together. For a more in-depth look into wet and dry trim techniques follow this link, Wet Trim vs Dry Trim.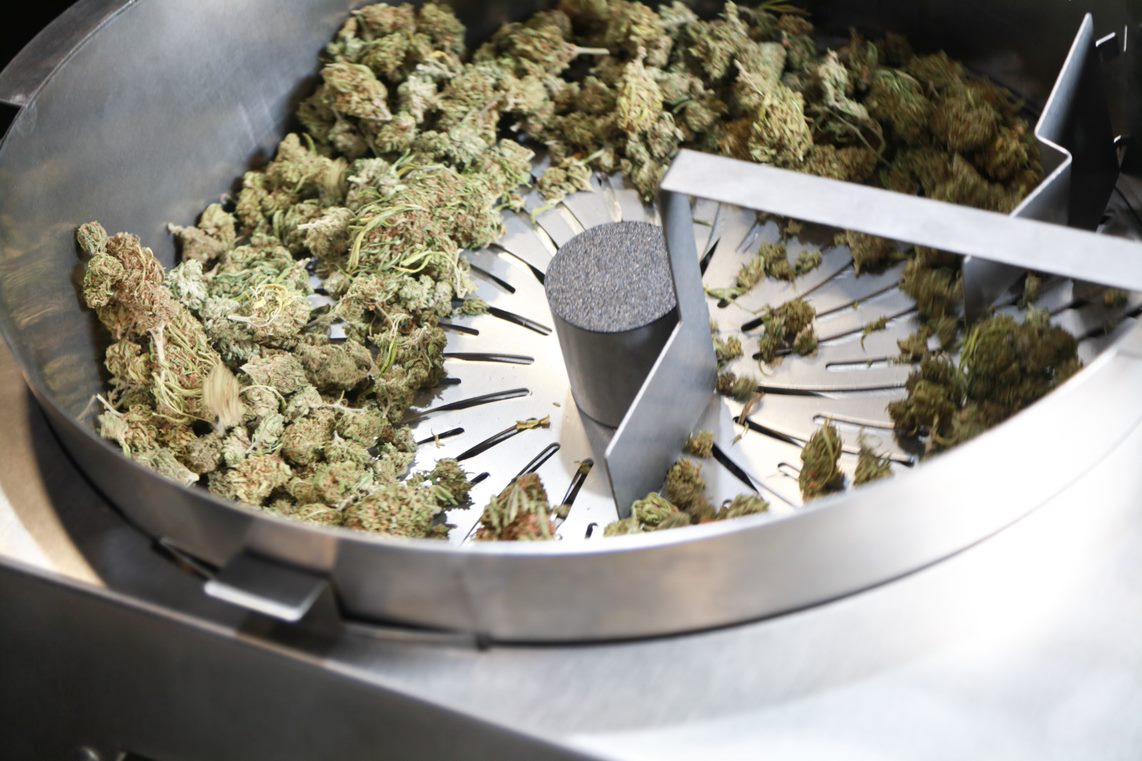 Questions?
Feel free to give us a call or simply reach out through our contact form. Our dedicated team will promptly get in touch with you.