5 min read
How Standardization Changes Business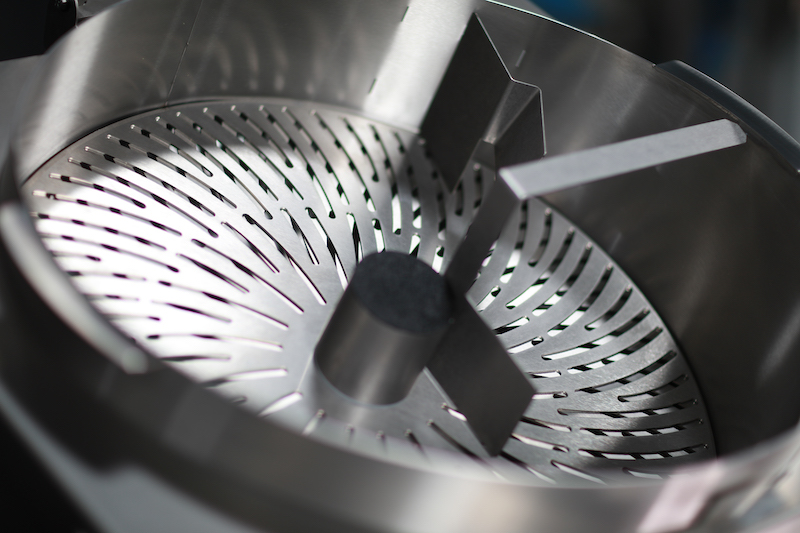 Standardization was originally implemented as a way to increase production and expand civilization. Today, standardization does so much more; it keeps us safe, ensures product and service quality, encourages fair competition in the marketplace, and greatly reduces expenses for businesses. Everything from accounting methods to production processes are subject to the standards of their industry. In today's global economy, standards are guided by both tested qualifications and public interest.
While producers are subject to legally-stipulated standards, they are also influenced by the consumer. For example, environmental impact policies are slowly changing the way businesses are required to operate, but many businesses have already adopted sustainable practices in order to garner the public's approval and demonstrate their corporate responsibility to the consumer. Understanding the role of standardization is key for entrepreneurs pursuing opportunities in developing industries. The cannabis industry must contend with changing regulations and expectations as it explores its possibilities and limitations.
Eli Whitney's cotton gin helped deliver consistency, quality, efficiency for farmers and manufacturers.
Early efforts in standardization
Evidence of civilization's efforts to standardize date back thousands of years. Around 230 BCE, the first Chinese Emperor, Qin Shi Huang, standardized an array of societal features, such as Chinese characters, a system of units and measurements, currency, and even the width of ox cart axles. Historians often credit this unification with the formation of the foundation for Modern China.
The age of the Industrial Revolution spurred standardization in production and trade. In the United States, entrepreneurs such as Eli Whitney, known for his invention of the cotton gin, pushed the federal government to apply standards of quality and interchangeability with the idea that standardization could transform for mass production. However, it wasn't until the early 20th Century that the private sector and federal agencies came together to coordinate standards development, respond collectively to technology advancements, and improve the consumer experience. In 1918, the American Engineering Standards Committee was founded. Today, it is known as the American National Standards Institute (ANSI). This non-profit organization is made of government and private sector stakeholders who are committed to market-driven standardization processes, continuously expanding its role across different sectors of the economy including cannabis.
ANSI was able to introduce safety protocols in a variety of industries in its first years as a committee. In 1921, they published the first American Standard Safety Code, and four years later, it created the International Organization for Standardization (ISO). When the United States entered WWII, standardization efforts helped streamline production for military supplies and weapons. Whenever something novel enters the production sphere, these leaders in standardization help make sure it's safe, functional, and appropriately situated in the competitive marketplace.
The United State's approach to standardization is unique from much of the world. The U.S. operates under a demand-driven and decentralized standardization system. Many other nations have centralized standardizations under the jurisdiction of the national government. While present-day U.S. businesses are required to adhere to various standards of operation and production, the beginning of uniform standards in the U.S. was born of voluntary consensus.
Today, standardization not only protects the safety of builders and consumers, it also ensures interoperability, compatibility, and comparative products in the marketplace. Standardization is vital because it sets expectations for quality while often spurring innovation. However, standardization can be restrictive when it comes to creative freedom. Businesses sometimes face pushback when their products are difficult to categorize or unknown to the marketplace.
Large brands understand the importance of standadizing customer experince.

Why standardization matters in cannabis
When consumers walk into a dispensary, they likely expect to purchase an eighth, quarter, or half-ounce of flower. They also expect the strain they purchase to provide a familiar and consistent experience, regardless of the area of the country they're buying it. And, more often than not, they would prefer to make a purchase from an establishment brand with a strong commitment to corporate social responsibility. Results from a study by Brightfield Group revealed cannabis consumers are willing to pay more for organic, thoroughly-tested, high quality products. Standardization is one of the best ways businesses can meet these demands.
As the cannabis market continues to grow and innovate with a mishmash of state regulations, the industry must pursue its own standardization. The burgeoning demand for cannabis, the necessitation of environmentally-sustainable practices, and the responsibility to provide high-quality products can be overwhelming for entrepreneurs. Standardizing and automating operations helps cannabis businesses maintain a competitive advantage. Countries with nationally legalized cannabis, like Canada, are already working as a collective to anticipate and influence evolving market rules. Without full access to the resources provided by ANSI, the United States cannabis industry has created its own national standards institution. The Foundation of Cannabis Unified Standards (FOCUS) is working to establish national standards of quality and help businesses access opportunities for growth, innovation, and industry leadership. Those who participate in the development of cannabis standards now will shape the future of the United State's relationship with the global cannabis market.
Standardization and automation become even more important for cannabis businesses with multi-state operations. To maintain high quality products, operate efficiently, and reduce environmental impact, cultivators and processors need the right technology. Eco-friendly technology like the Model M Dry Trimmer, serves this precise and imperative purpose to perfection. This next-gen dry trimmer drastically increases trimming speed, preserves trichomes, and operates without any vacuums or large attachments sucking up extra energy. Additionally, the Model M Dry Trimmer can be calibrated for standard trim times and settings that can be used to ensure flower grown at any farm in any state can receive the exact same trimming parameters for consistency and efficiency – regardless of who's operating the machine.
The cannabis industry has an opportunity to show the world how standardization and environmental efficiency go hand in hand. Whether it's opting for standardizing technologies, integrating automatic recycling systems at your operation sites, or collaborating with other businesses to streamline production processes; the time to make these changes is now.
The future of the cannabis industry is exciting, but it also bears many uncertainties. Making efforts to standardize operations today will allow the industry to better adapt as the cannabis marketplace grows and evolves. Organizations like ASTM International are working specifically with the cannabis industry to help define comprehensive and transparent standards. No one has a deeper understanding of the cannabis industry than the cannabis workers themselves, and as a collective, the industry can continue the American tradition of voluntary standardization.