5 min read
2021 Cannabis Week Las Vegas Recap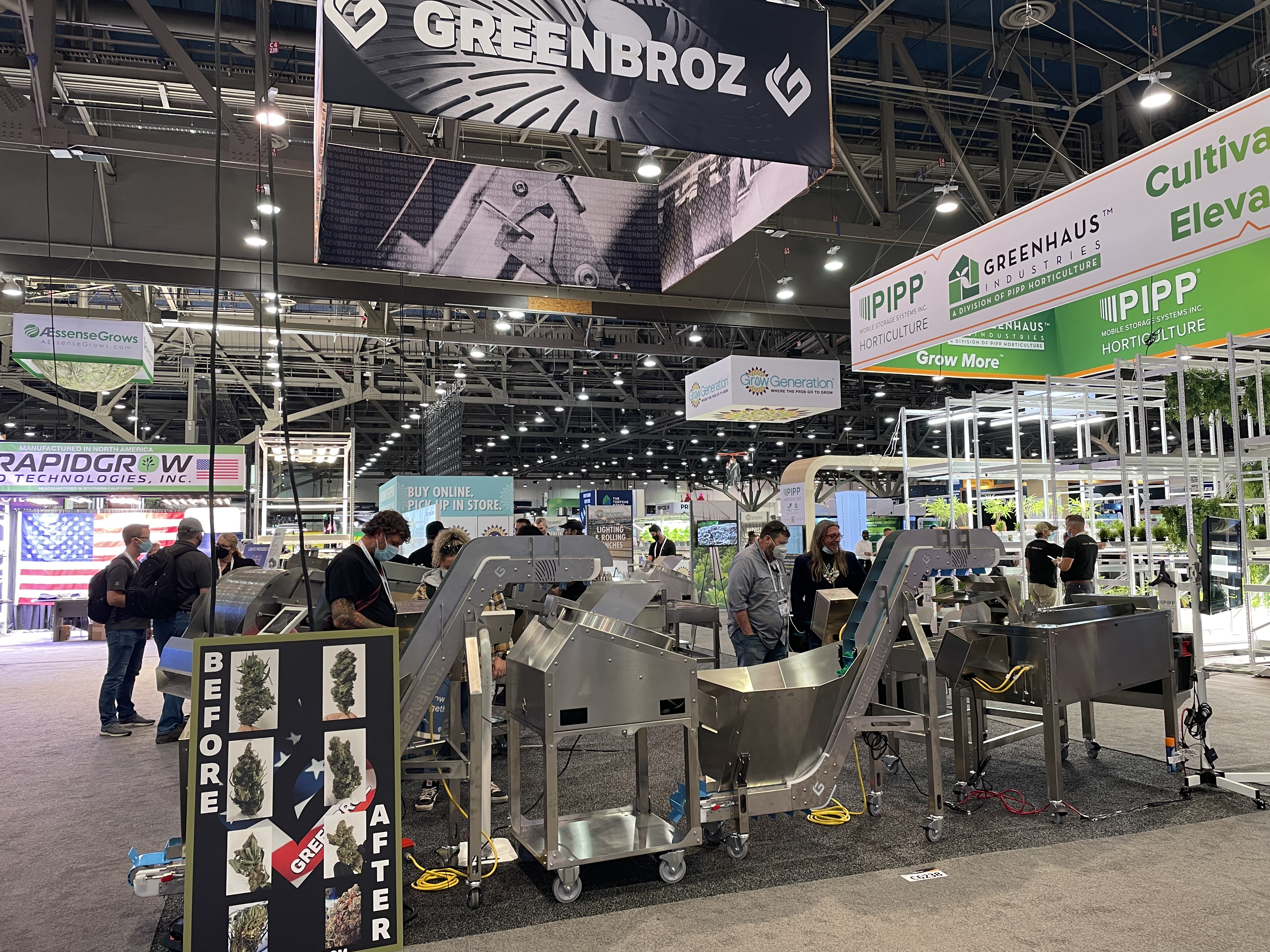 Last week was what many of us in the industry call the Superbowl of [domestic] cannabis shows. Most are unaware, but several years back, the city of Las Vegas officially gave the title of 'MJBiz Con Week' to the time of year when this annual event comes to town. I've unofficially deemed it Cannabis Week for some time now. This is more fitting as so much happens outside the highly curated confines of MJBiz Con and the Las Vegas Convention Center alone.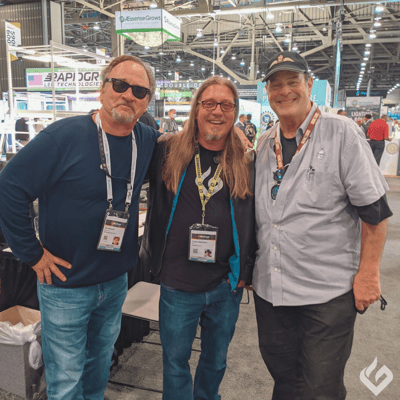 The Blues Brothers hanging with our CEO
The Networking
What has become a highly anticipated pastime to several are the parties and networking events throughout the week. Many of the events that hit my radar were a balance of events being hosted by OG's and new players alike. Friend and former colleague Ricardo Baca hosted his annual Grasslands party. David Tran had his all-new Fairchild-hosted Zodiac Party. While I miss the Golden Ticket Dope parties of yesteryear, The Zodiac Party took things to a whole new level.
There were also very tastefully done events with less focus on partying and more focus on networking. Friend Ashley Manning invited us over for NACB's meet n' greet event in the Arts District. We also saw friend R.W. Navis team up with Grove Bags to put on an after-party at The Loft at The Delano. Chris Wyatt and team had their Gold Drop party at The Duplex, and we can't forget the Blues Brothers LIVE at the House of Blues. I wasn't sure what to expect but was genuinely impressed with the show the 'Brothers' and their band put on.
Additional unique network functions and get-togethers were scattered throughout the valley. Friend Adelia Carrillo had a series of Blunt Brunch events. At GreenBroz, we did something unique ourselves. We opted to have a kick-off open house the Tuesday afternoon before things got too crazy, between shows and other functions. It was a very casual get-together that saw almost 200 friends, partners, and potential clients visiting our manufacturing facility and headquarters in North Las Vegas. A little live music, street tacos, and open bar made for a nice ambiance while giving a sneak peek at our latest tech set to launch at MJBiz. Thanks again to everyone that made the trip to join us.
The 'Other' Show
MJBiz Con wasn't the only show in town. A very pivotal individual that greatly helped in making MJBiz what it is today brought some competition to the proverbial table. George Jage hosted MJ Unpacked down the strip at Mandalay Bay. Being GreenBroz donated a machine to Last Prisoner Project to raise money for the cause during this event, we had a chance to walk this show. It was a cool throwback to the earlier days of industry shows.
The first thing I noticed was the solid amount of first-generation industry folks attending this event. Due to this, most of my time on-site consisted of catching up with old friends. And I liked the trifecta they brought to the table. Essentially George and his team sought to bring together the heart of the CPG space; brands and retailers. The third group highly present at this event were the investors. I saw several heavy hitters from the private equity space walking the floor and searching for the next big opportunity.
Other elements that gave a nice ambiance included; plenty of seating areas to network, live music, and an open bar throughout the day. In short, it felt like the goal for MJ Unpacked was 'quality versus quantity.' It's also evident that this show supports and wants to see the cannabis space grow and thrive. For those of us that consider ourselves advocates, such sentiment makes a difference. This was very evident in their promotion of Steve DeAngelo's Last prisoner Project. According to Zoe Wilder, a friend and phenomenal publicist in the space, the benefit concert alone raised $70,000+ for the cause.
Overall, a Success
Considering everything we have been through over the past few years, as an industry and a community, I would deem this Cannabis Week a great success. Relationships were established, deals were made, and once again, this phenomenal plant brought people from all backgrounds together. I was very pleased to see so many familiar faces after all this time. It's not easy going from attending 35+ shows a year to zero. Many of the folks from the circuit have become close friends, almost extended family. Likewise, I was excited to see the increased diversity on the show floors. This and social equity are two things we as a community need to do our part in further supporting. Cannabis needs to be an all-inclusive opportunity.
I will leave you with this fun fact, an interesting insight for those that have a narrowed focus on the U.S. or North American markets; if MJBiz Con is the Super Bowl, Spannabis in Barcelona is the FIFA World Cup. With on average 50k attendees and exhibitors, this is a show you should attend if you're expanding and/or focusing on the international space. It's the one event I can connect in-person with industry friends from every region. APAC, LATAM, Europe, North America—everyone who's anyone in the international cannabis space makes this show. Plus, who needs an excuse to go to Spain?