6 min read
How to navigate cannabis conventions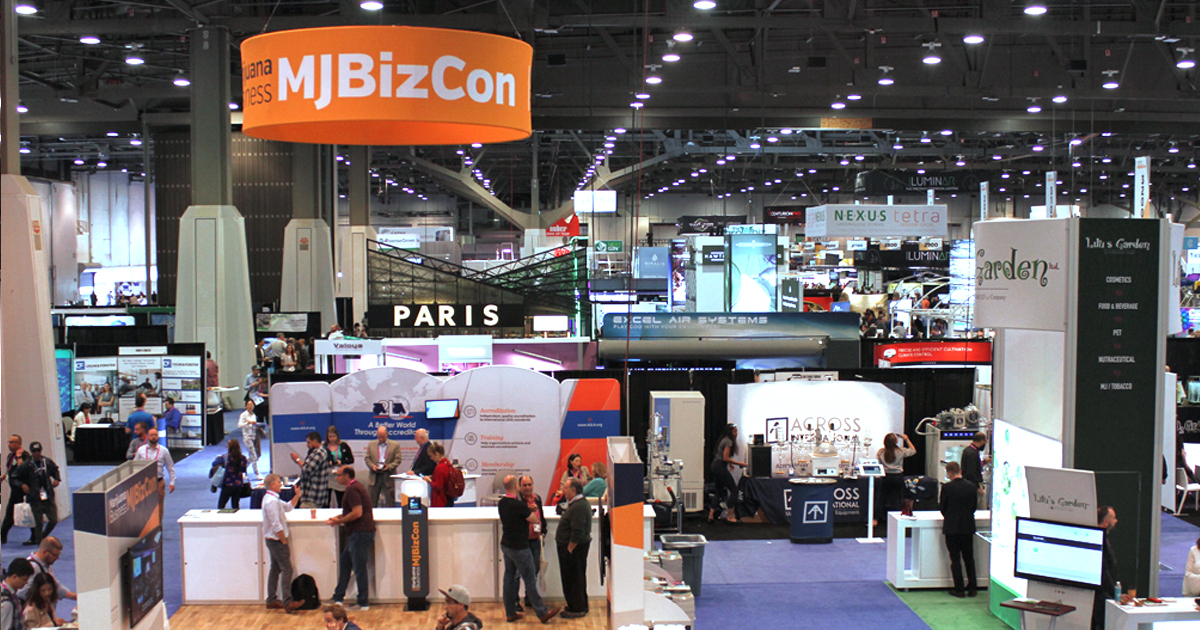 Attending events is arguably the fastest way to get acclimated to any industry. This couldn't be truer than here in the cannabis and hemp space. Going back to my early years in the legal industry, I found conventions and trade shows an excellent way to advance my insight on the regulated industry while making lifelong connections and friends along the way. During the last Hall of Flowers, I was having a conversation with longtime friend and industry veteran Joe Hodas, CMO of Wana Brands. He said, "isn't it crazy how many evolutions we've seen in this space?" He's right, and these evolutions of legalization seem even more pronounced when 'working the circuit'.
Background:
While my travel was limited with The Cannabist, it bumped up a notch during my time with Weedmaps. That's when my tours, as I called them, took me global. But it wasn't until Boveda that things went into overdrive. My goal for that company was to make the brand a household name, domestically and internationally. In 2018 alone, I worked, walked, or spoke at 46 events. From Expo Weed in Santiago to HHI in Sydney, Cannatech in Tel Aviv to Product Earth in Birmingham, and dozens of places in between. While my schedule dropped from 46 to 32 shows in 2019, I still racked up 120,000+ miles in the air that year. I learned a lot in my travels about all aspects of the plant, industry and culture while attending these events, expos, and conventions.
Plan to Work, Work to Plan
A lot goes into planning for every event I partook in. As a certified scuba diver, you're taught one very important thing; plan to dive, dive to plan. In other words, make a plan and stick to it. While this doesn't sound fun for those that love the spontaneous lifestyle, it's imperative to get the most bang-for-buck with time and money invested in attending events. This is an investment in your opportunity, education and more.
Before any show, I reach out to my network to get the down-low on functions surrounding the event itself. A great example of this would be the notorious afterparties during MJBiz in Las Vegas. Rather it's the Grasslands event, Weedmaps "Lift Off" party, or any of the dozens of others often occurring. Incorporating these events into your schedule is crucial. And I promise, as many deals and relationships are being built at these, if not more, than those made on the convention center floor.
Now that you have the basic plan of attack established, it's time to prep for the trip. I always investigate where the event is in relevance to mass transit and decent accommodations. While it's nice to stay at the preferred hotel of the show, it's not a must. I will say the benefit of doing so would be random networking opportunities. I've shared elevators, Ubers, and extra seats at restaurant tables with some great industry leaders—all due to staying at the hotel of choice for the trade show. As the quote attributed to Roman philosopher Seneca goes, "luck is what happens when preparation meets opportunity." No matter how you look at it, we can all influence a certain level of serendipity.
The Big Day
Hopefully, you have studied the show floor map by now. If you don't know your way around the showroom, it's easy to end up walking in circles. At minimum, screenshot or print out the map and circle your top targets. It's good to know where you want to go throughout the day. I also go as far as searching on LinkedIn for key individuals at the companies I want to connect with. Most booths will have a balance of frontline folks and c-suite team. It's good to know the right person you need to seek out ahead of time. Even drop them a note via LinkedIn asking if there's a better time to stop by and chat. Many really appreciate those that take the time to do such planning. It communicates your value of both their time and yours.
Your travel is locked in, room (if needed) is booked, and ticket is paid for. It's go time. Don't forget to dress to impress, but always sport comfy shoes. My NorCal-style naturally steers me clear of dress shoes, but even Vans have their limits when being on your feet for 10-hours straight. A nice pair of Allbirds will get you through even the longest convention days. Be mindful of where your day might end up too. You might not be able to run back to the hotel and freshen up. It's always wise to dress accordingly. Warm days at a Lift & Co. show in Vancouver can end in near-freezing and drizzle. Remember, you could be out well into the late evening hours.
Time is money, and money is time; be sure to optimize both. If you only have a day to attend a show, it might be worth skipping lunch to maximize your return. On shows where I fly in-fly out to speak, I'll go so far as setting up meetings at the airport or hotel restaurant. Remember, you're always on the clock when attending a convention—this includes your travel time there and back. As example; Dustin Steerman, of ePac, and I planned a layover in Sacramento to catch-up for a dinner meeting. We needed to get a partnership locked in, and this worked best for our travel schedules.
The Day After
The first thing most want to do is relax and recoup after traveling for a show, even more so the case if working it vs. walking it. In my years as a sales leader, I learned that's the last thing to do. Just like stretching after a big workout, it's imperative you go through the motions after the main event. Send thank-you notes to those you met with. Follow up with any collateral or introductions you promised. The more time goes by after that interaction, the less relevant the interaction becomes for both parties. In short, hit while the iron's hot! Take advantage of the opportunity.
While 'working the circuit' isn't for everyone, it can be rewarding for anyone. Just be sure to remember why you are there and what it took to get there. Someone invested in the opportunity—your company, your investor, you. Someone saw enough value to make it happen, so make the most of it and build off of every interaction.