7 min read
Why Your Cannabis Brand Needs to Prioritize Pre-Rolls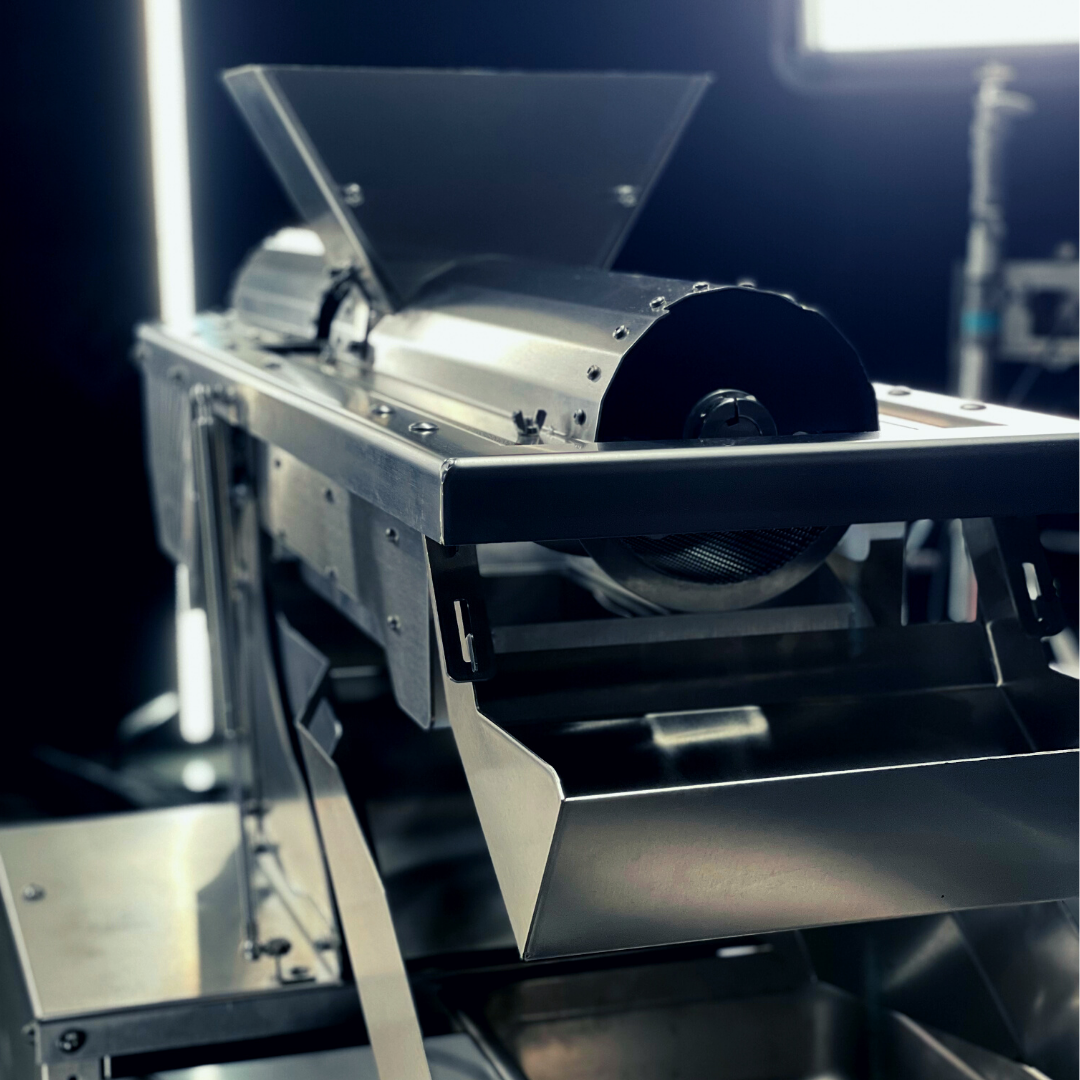 As the cannabis market continues to expand into new markets, more products are created to appease every conceivable type of cannabis consumer. Over the last few years, pre-rolled joints have taken center stage in the cannabis market, and cannabis businesses are actively investing in ways to improve their operations to compete efficiently. Joints are no longer an auxiliary product that consumers purchase as an afterthought. Whether it's to sample a strain, enjoy an infused joint, or try cannabis for the first time in many years, the demand for pre-rolls is significant and growing steadily.
Pre-rolls make up 11% of the market
Recent increases in the sales of pre-rolled joints present exciting opportunities for cannabis businesses across the United States and Canada. Despite the onset of the pandemic, demand has continued to increase over the last few years. From 2019 to 2020, their sales increased by around 50 percent, outpaced only by flower sales. Their U.S. market share has hovered between 7-11% since 2018, reaching a new high in August 2021 at 10.9%. And in Canada, these joints represent nearly 19% of the total cannabis market according to Headset. As the variety of pre-rolled joints has increased, connoisseurs have taken a stronger interest in the product category as well. Specialty versions, like those that are hybrid or infused with cannabis oils and kief, make up the largest increase in recent category sales. Currently, these specialty joints make up about 30 percent of the pre-roll industry despite their high price.
The evolution and quality improvement in this market has propelled over 95 percent of United States pre-roll brands to implement expansion plans. Brands like Old Pal, Green Thumb, and Space Coyote are capitalizing on the rising demand for pre-rolls. All these brands have created shareable mini joint packs. This is just one way the market has responded to the increase in popularity.
Why pre-rolls are popular with consumers
Pre-rolled joints have endured a shaky reputation in cannabis culture for many years, but the rapid growth of the cannabis industry has helped them to establish new prestige. The pre-rolled joint is ideal for a variety of consumers, affordable for both the purchaser and manufacturer, and quickly developing into a luxury cannabis product with potent infused varieties.
Affordable to buy and produce
A pre-rolled joint is sold for about $2 wholesale, which is great for both customers and manufacturers. The affordability of pre-rolled joints undoubtedly influences their popularity on the market. While some specialized pre-rolls with kief or oil infusions can cost over $40, most pre-rolls sell for between $5 and $15. A pack of shareable pre-rolls is sold for around $25, which further enhances the convenience and accessibility of the product.
The affordability of pre-rolled joints is also important to the medical market. As we know, many states struggle with high medical cannabis prices that are unaffordable for many patients. For those who use cannabis medicinally, the ability to purchase a single joint is vital as it may be all the patient can afford at the time. The convenience of this format is also appealing to many medical cannabis patients because it can be consumed immediately, requires no other equipment, and provides immediate effects.
Manufacturing pre-rolled joints is fiscally smart for many cannabis businesses. With the right tools, methods, and technology, the production of pre-rolls is highly profitable. Investing in the best tools and technology results in both short and long term benefits. Because industrial cannabis machinery has so drastically improved over the last decade, it's easy for businesses to produce hundreds of high-quality pre-rolls in an impressively short time frame.The right technology creates significant cost savings, yields higher sales prices, and creates better margins for businesses.
Convenient for customers
Customers love pre-rolled joints for a slew of reasons. Joints are a fundamental part of cannabis culture and almost all dispensaries have pre-rolls on their shelves. Both new and experienced cannabis consumers are drawn to pre-rolled joints. For new consumers and tourists, a pre-rolled joint is often the perfect option; they are simpl;e, convenient, and easy to use. Even if a customer has never tried cannabis before, they will often feel the most comfortable with a joint because it has become such a familiar aspect of cannabis in mainstream society. Experienced consumers are particularly drawn to pre-rolled joints with additional forms of cannabis, like those dipped in kief, infused with hash concentrates, or packed with a combination of strains. And for all types of cannabis consumers, the pre-rolled joint is an affordable and non-committal way to sample new brands.
In the era of the pandemic, pre-rolled joints are filling a new demand. For many, sharing a single joint between a group of people is no longer an option. A pack of mini personal joints allows groups of people to share in the same experience without sharing germs. Mini pre-rolled joints are also appealing to consumers because they do not have to commit to smoking a full gram of weed in one sitting.
Pre-rolls have glowed up
While pre-rolls have been criticized by the cannabis community in the past for their low quality, they have completely transformed into a highly desirable product on dispensary shelves across the country. The best industrial herb grinders allow manufacturers to specify the size of the grind to optimize the flower for joints, removing the chance of uneven burning or canoeing. Engineers have worked continuously to develop machinery that is as gentle as the human hand with far more precision. The quality of an average pre-roll joint has drastically improved, and the pre-roll market is rapidly diversifying. The joint has always been a staple in the cannabis community, and the pre-rolled joint has now earned its spot as a staple in dispensaries.
The Best Grinder for Pre-Rolls
Now that consumers expect high-quality pre-rolls, it is vital for manufacturers to use cannabis processing equipment that is accurate, consistent, and efficient. The quality of the grind is vital to the merit of the pre-roll, regardless of the joint rolling or cone filling method. The bottom line is that a quality grind will preserve trichomes and terpenes, maximize potency, and create a smoother smoking experience for the consumer from tip to filter.
Commercial weed grinders with powerful motors and stainless steel blades like the Model G Precision Grinder are ideal for businesses expanding their pre-rolled cones. The high-tech Model G cannabis grinder is programmable across multiple units, so if you have operations in various states, the flower you grind will be consistent and identical across all locations and pre-roll machines. Not only is this cannabis shredder optimal for pre-rolls, it also produces perfectly ground flower for extraction processes. Because there is such a high demand for infused pre-rolls, this is key for manufacturers in 2022.
The features of the Model G commercial grinder make it a smart purchase that can produce a return on investment in under six months. The machine features quick changeable screens to control and fine tune grind size, a sifter at the bottom for secondary filtering, and easy safety stops on the sides. "The machine gets the perfect grind every time," says Jon Carrington, the General Manager of Humboldt Operations at Cookies, "and it will by far be the best and most advanced grinder on the market."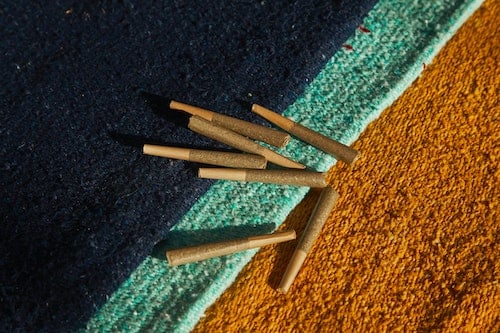 How to stop a pre-rolled joint from canoeing
There are a number of factors that can cause a joint to burn unevenly. This effect is colloquially known as "canoeing" in cannabis culture. When the joint is not packed evenly or tightly enough, it is inclined to canoe. When you first light the joint, it is important to light the end evenly so it can burn uniformly from the start. This is the first step in preventing the dreaded canoe.
When smoking a joint, be sure to remain observant because it is easier to correct a canoeing joint the moment it begins to burn unevenly.
Light it evenly
When you first light the pre-roll, it is important to light the entire end evenly so it can burn uniformly from the start.


Remember that heat rises
Tilt the pre-roll to ensure the slower side is facing up, allowing the rising heat from the joint to help regain an even burn.


Apply moisture
As a last resort, you can wet the side of the joint that is burning faster to slow it down and allow the other side to catch up. If that doesn't do the job, you may have to light the joint and purposely burn it down to an even point.